Accreditation places agency among elite group of solution partners.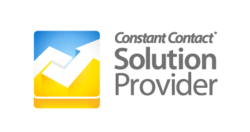 Houma, Louisiana (PRWEB) March 01, 2013
Charles Gaiennie, CEO of the Louisiana-based marketing and advertising firm, The W.L. Gaiennie Company, today earned accreditation from email marketing leader, Constant Contact, as one of their premier solution providers in Louisiana. The accreditation is given to only select consulting agencies and solidifies a relationship between the two companies that began more than a decade back.
With the accreditation, Gaiennie and his company will ramp up an already busy seminar schedule to expand Constant Contacts footprint throughout Louisiana and Mississippi.
According to Gaiennie, "Having this relationship with Constant Contact is simply outstanding. For 20 years they have literally written the book on email marketing and now are taking a huge leadership position in other small business marketing areas like social media, event management, local promotions and surveys. While we earned this accreditation through serious hard work and commitment to both them and our customers, we are honored to have been afforded this special recognition."
With this accreditation, companies and organizations can connect directly with The W.L.Gaiennie Company for training, seminars and one-on-one support on any of Constant Contacts small business marketing offerings. This includes booking one of several insightful seminars dealing with hot topics to small business like email marketing and social media that are delivered at no cost to chambers of commerce, business organizations, economic organizations or others.
The W.L. Gaiennnie Company is a full-service marketing, advertising, social media and web design company with a focus on small business and Louisiana-based companies. More information can be found online at http://www.wlgaiennie.com or by calling 985-262-4634.
Random MyAdMarket Contribution Link about Sky Vegas -
Click For More